Chocolate making is messy business. One of the steps in nib-to-bar chocolate making is to extract the liquor from the nibs. We use a Champion Juicer.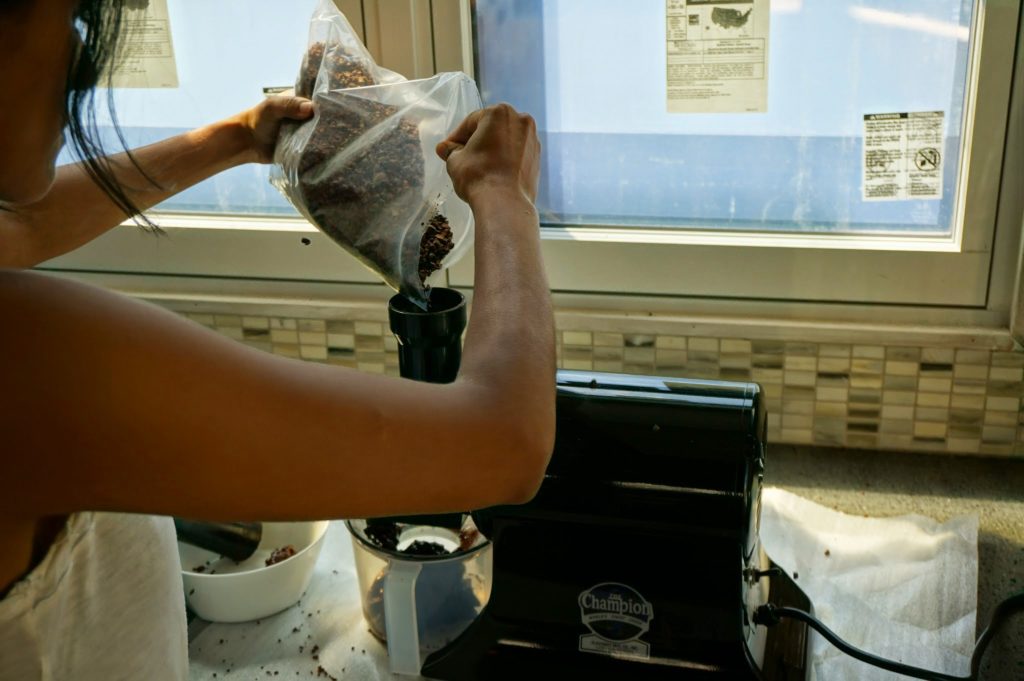 Inevitably, when you add nibs to the chute … a lot of them fly back up the chute and land all over the kitchen.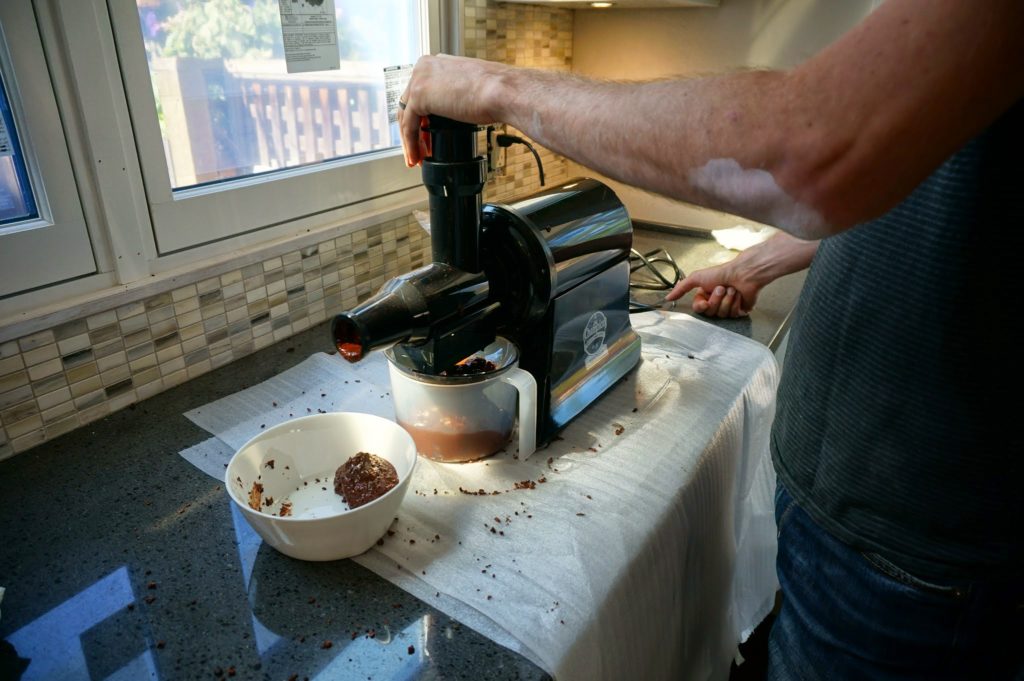 So I built this hopper and plunger system to help. It has three parts:
A collar that fits on top of the chute and enables nibs to be added perpendicular to the chute..
A hopper that holds about a cup of nibs that are gravity-fed into the collar and chute.
A extended plunger to push nibs down the chute.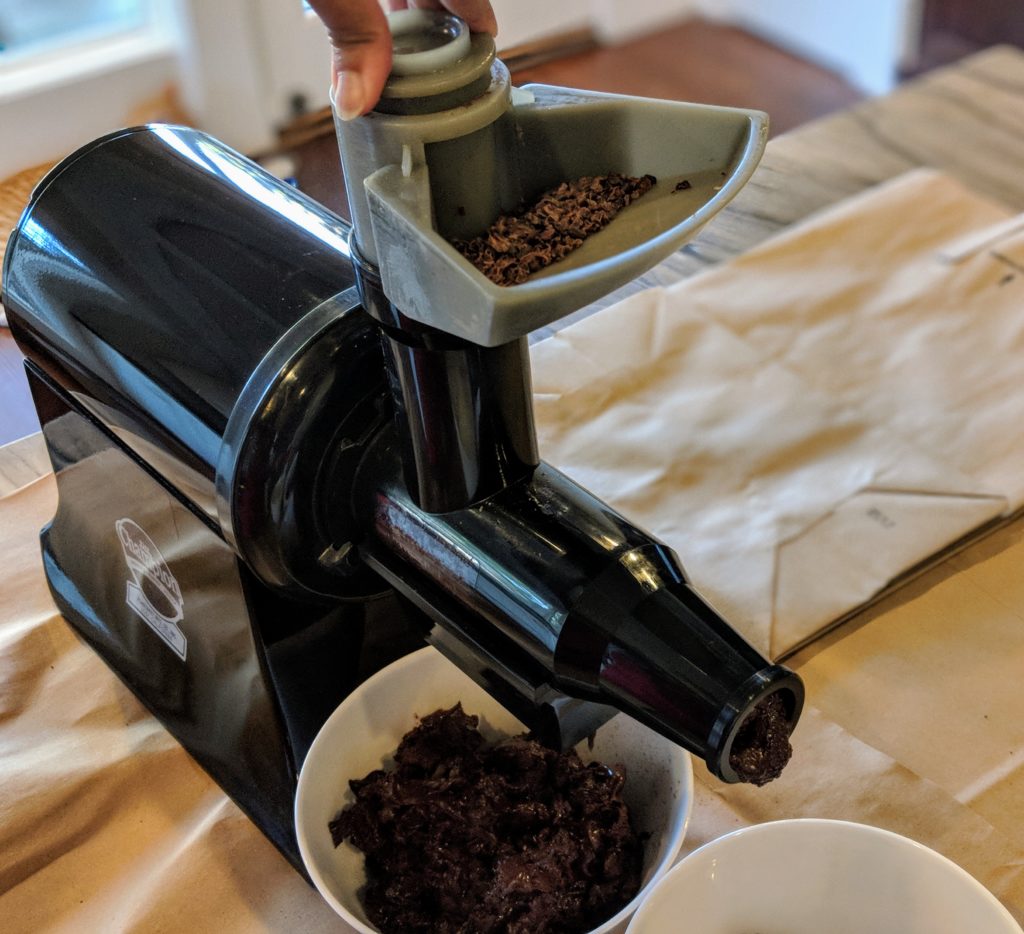 To operate: Lower the plunger to cover the collar opening, add nibs, lift the plunger to open the collar opening and gravity-feed some nibs, lower the plunger when the chute is part-way full. No nibs should escape.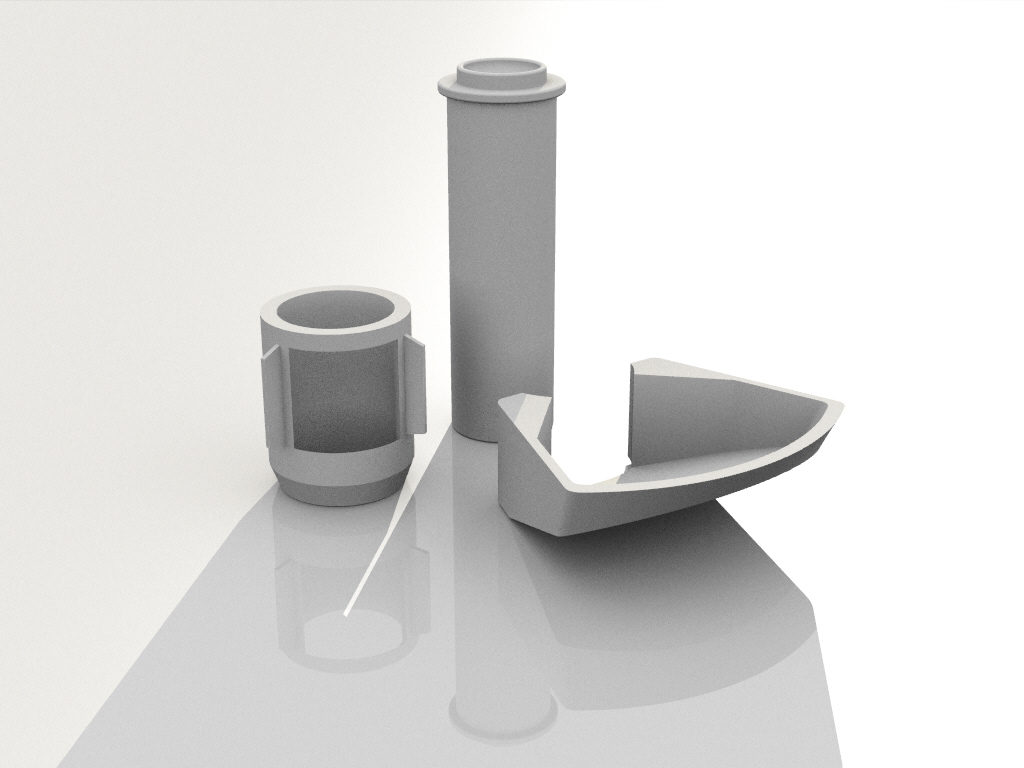 I printed the parts on a Form Labs Form 2 SLA printer. Form Labs doesn't make a food safe resin (though they do make dental-grade resins). In fact, I'm not aware of any food-grade resins or filaments for 3d-printing. This is a topic the Internets have a lot of opinions about. I chose to coat parts in many layers of poly-urethane, which is food-safe when fully cured.