Mecanum wheels are cool. Each wheel is composed of a series of rollers, pitched at 45 or -45 degrees. When moving forwards and backwards, the rollers do not engage, but when the front and back wheels rotate in opposite directions, the rollers engage to move the vehicle left or right.
These wheels are 3d printed, except for machine screws and bearings.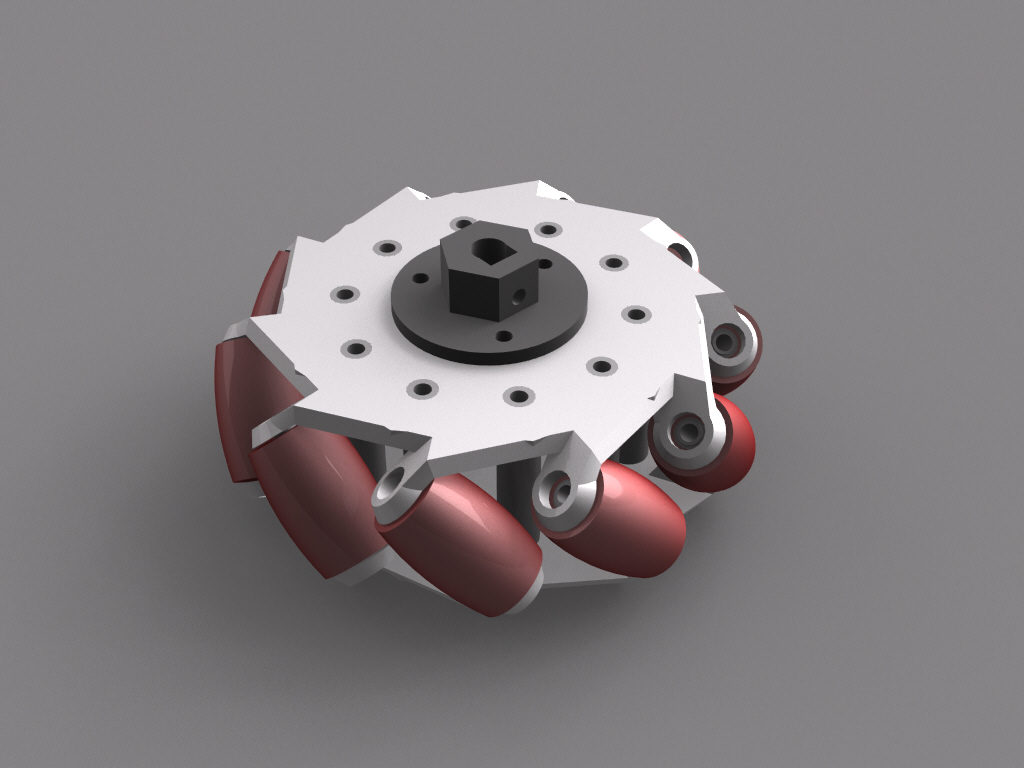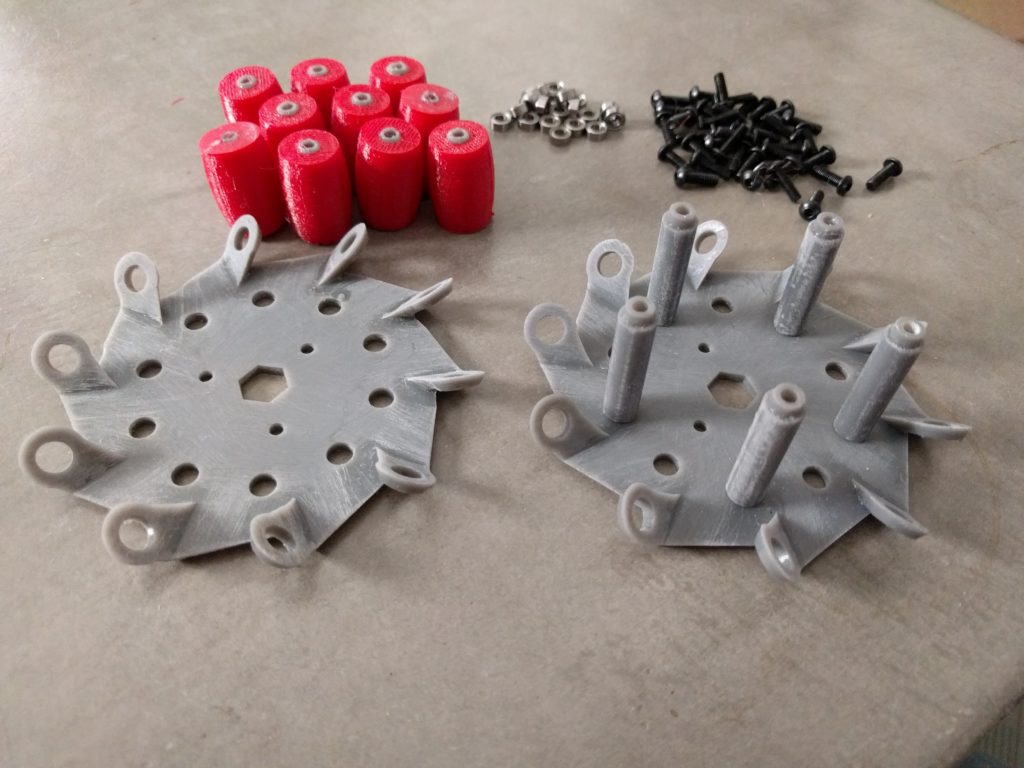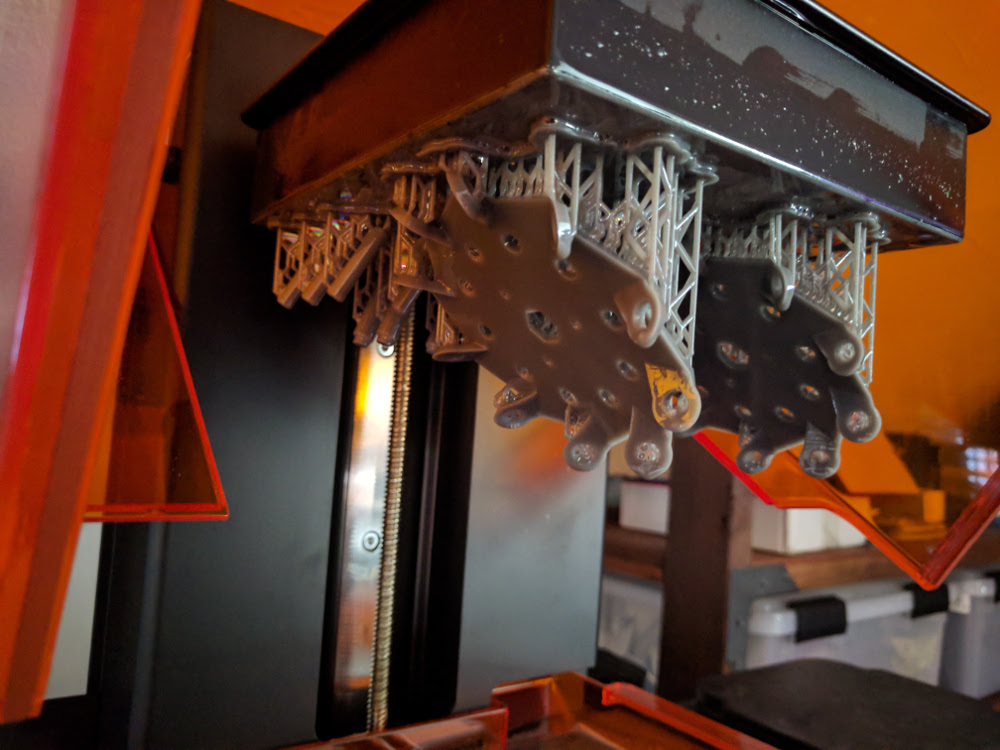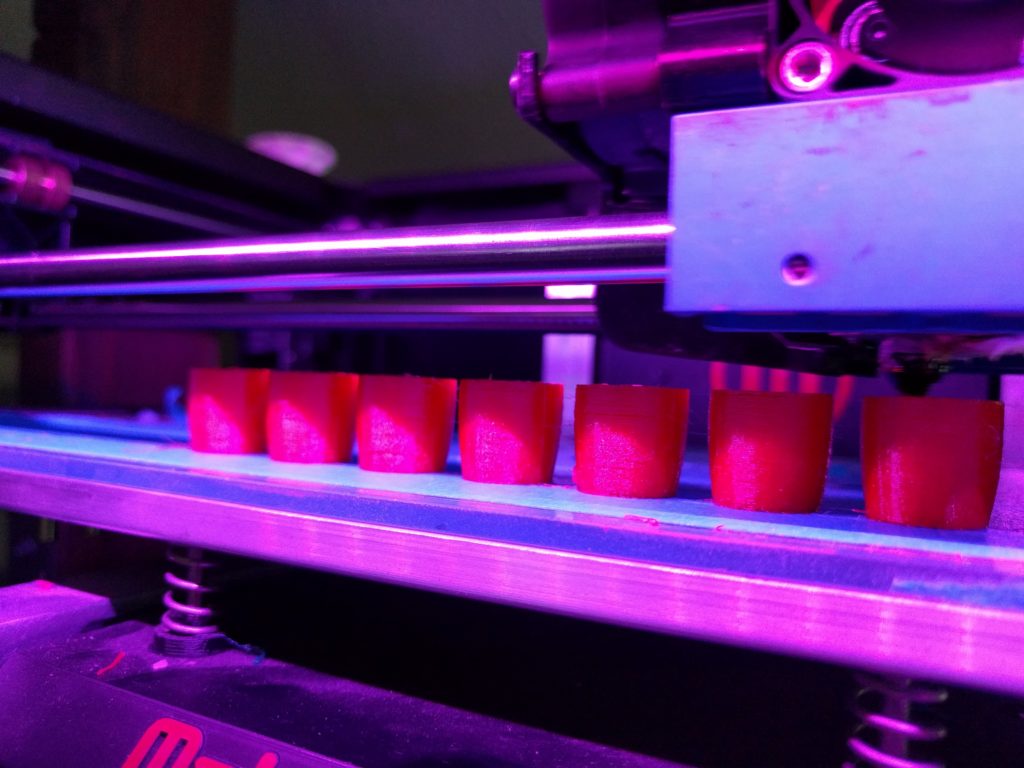 The vehicle in the video was as basic as I could make it. Electronics are an ESP8266 for control and 2 dual H bridge motor controllers. The ESP8266 has 9 usable I/O pins, just enough to control 4 motors if they share a PWM pin.
The 2nd ESP8266 you might see in the video is running ESPLink and acting like a WIFI serial port for remote code updates.
Some learnings from building:
This was my 2nd time using Ninjaflex and Semiflex. It's a challenge to print, because it's so soft that it easily flexes inside the filament drive of an FDM printer, instead of being forced down the thermal barrier tube. It requires some babysitting to catch issues. If I plan to use this a lot, I'll look into modifying my extruder.
For the rigid parts, I used Form Labs Gray Resin, which is designed for prototyping. It has some nice properties. It cures easily and sands well. It was a bit brittle and since the bearings were "force fit" into place with pliers, I managed to crack some of the bearing holders during assembly. I fixed some of these by just applying some resin to the crack and curing under light.
I *may* have had trouble with some bearing holes due to bad tolerances from my curing process. To date, I've just washed my parts by dipping and sloshing in Yellow Magic and IPA, then curing in open air under a light intended for curing acrylic nails. Maybe it's time to try an ultrasonic bath and underwater curing.
Some learnings about Mecanum wheels:
Motion in the video may look smooth, but if you look closely, you can see some bouncing. When driving, you can definitely hear "clacking" as the rollers come in contact with the surface. This suggests that each wheel is often losing contact with the surface, so the traction isn't great. A larger number of rollers would help.
Mecanum wheels are known to operate poorly when the weight distribution of the vehicle isn't uniform, or under too much weight. I experimented with adding up to 15lbs of weight to the vehicle and it definitely had problems. Particularly, side-to-side motion stalled or became erratic.