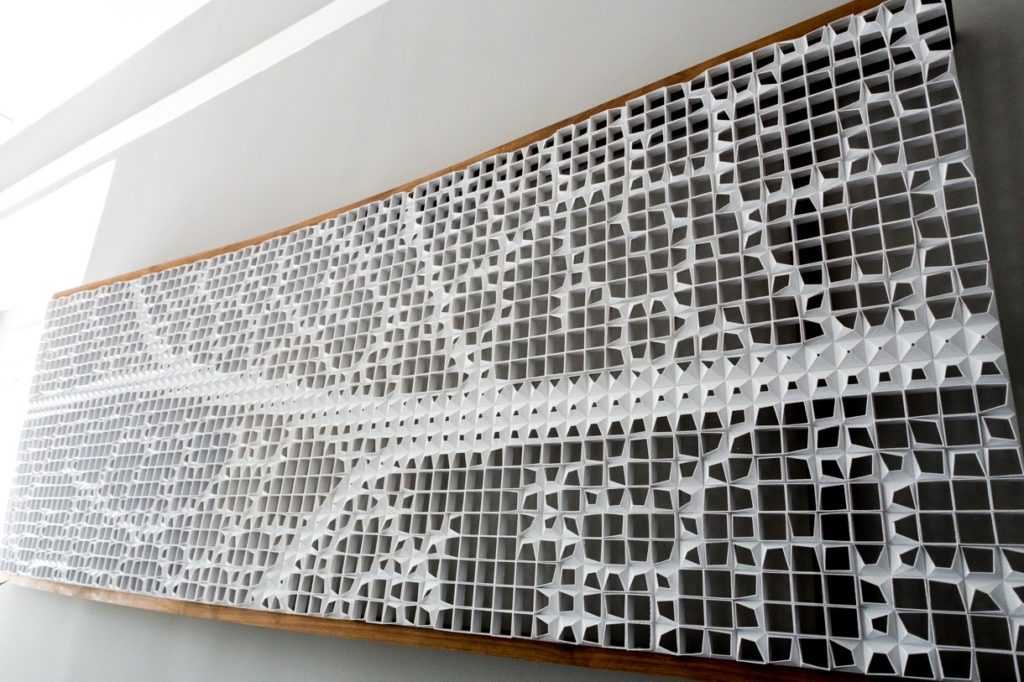 Macro photo printed as a large format bitmap made up of 3d boxes in PLA Plastic, printed with Makerbot Replicator 2. Size: 6.5 feet X 2 feet.
Each "pixel" is a 3 dimensional box that tapers into a quadrilateral opening. The corners of the quadrilateral are determined by sampling the grayscale intensity of a grid of 9 subpixels within each box.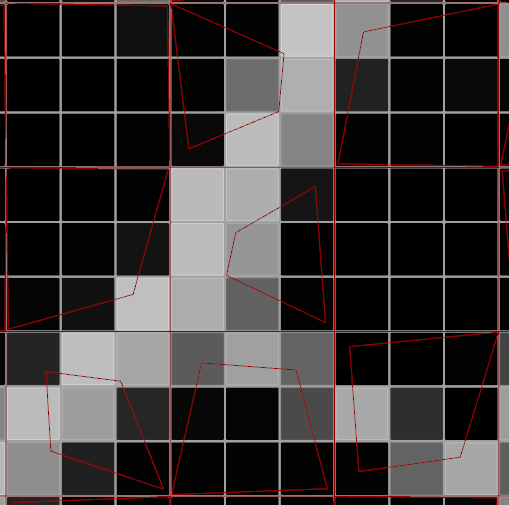 Inspired by "Bloom" from UC Berkeley.