| | | |
| --- | --- | --- |
| Posted by kyle on November 16, 2008 5:18 PM | bookmark / share: | |
I'm always on the prowl for new tools and signals for analyzing and improving frontend performance. When Mozilla announced the new MozAfterPaint event in Firefox nightlies, I got excited and got to work.
John Resig posted a bookmarklet for viewing MozAfterPaint events, but I'm primarily interested in paint events that fire before onload(), so a bookmarklet isn't ideal. I stayed up late last night and created a simple Firebug extension for capturing and viewing these events. To use: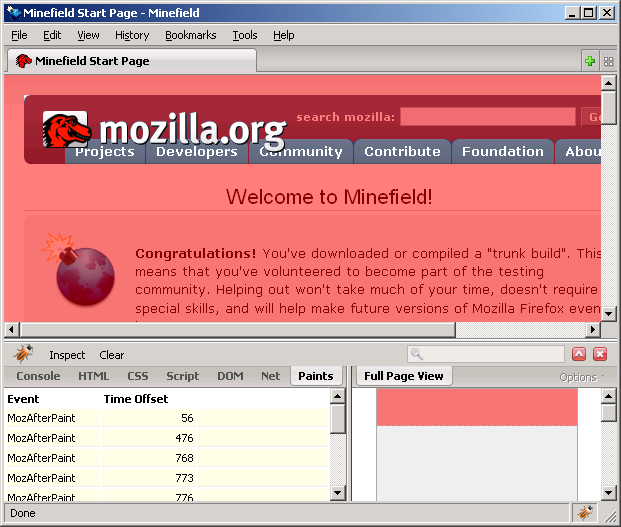 After restarting, you'll have a "Paints" tab in Firebug. Mouse over the events to see the clip areas highlighted.
Thanks to Mozilla for making MozAfterPaint available! I've only started digging in and I'll try to follow up with some observations. In the meantime, post away, I'm interested in yours.